ECC and SSR Immigration launch a new office in Mississauga, Ontario.
---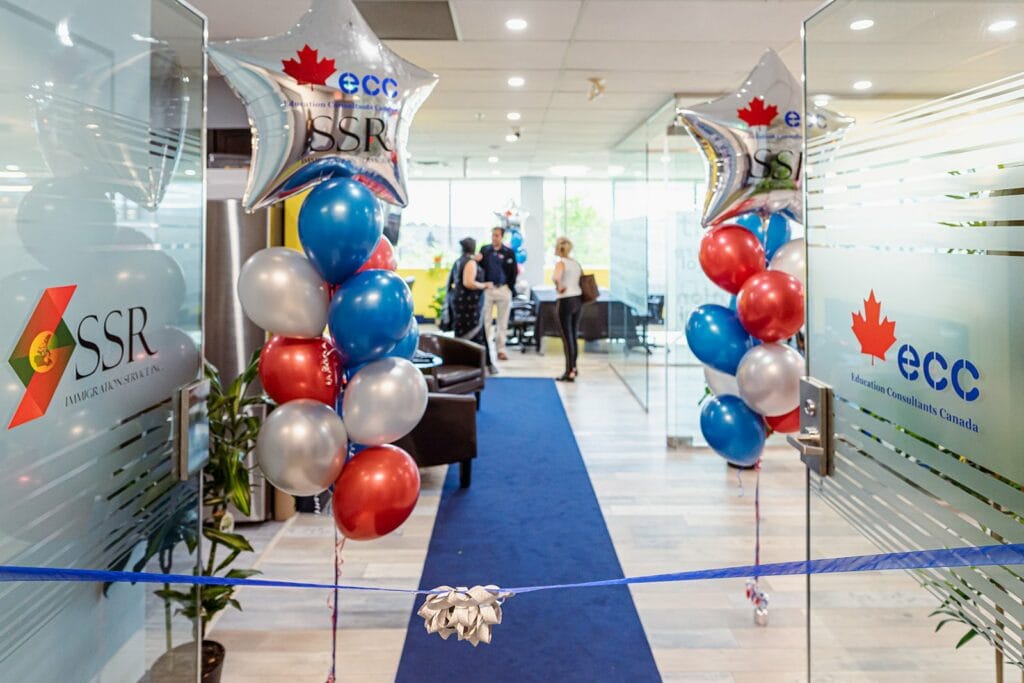 If you haven't heard already…
"WE INAUGURATED OUR NEW OFFICE SPACE and LAUNCHED SSR IMMIGRATION SERVICE Inc. on 12th May 2022"
A very special thanks to all our employees, partnered institutions, and associates for joining us on this swell of a journey!!
It is a huge milestone for us!
From a basement Office with One staff to this space with the current team was one helluva ride at ECC (Education Consultants Canada)
Also a fan moment, great honour and pride for us!! # HonorableMPofMississaugaMalton Iqwinder S. Gaheer inaugurated the office
With humility and gratitude for all the love and warm wishes showered that day, we leave you with these unforgettable moments !!!
Share, Enjoy and Join the ride!
Thank you for attending our cocktail reception. It was a pleasure to host you. We appreciate you taking the time to meet with us and our team.